Lemon cookie collagen protein bar (12 bars)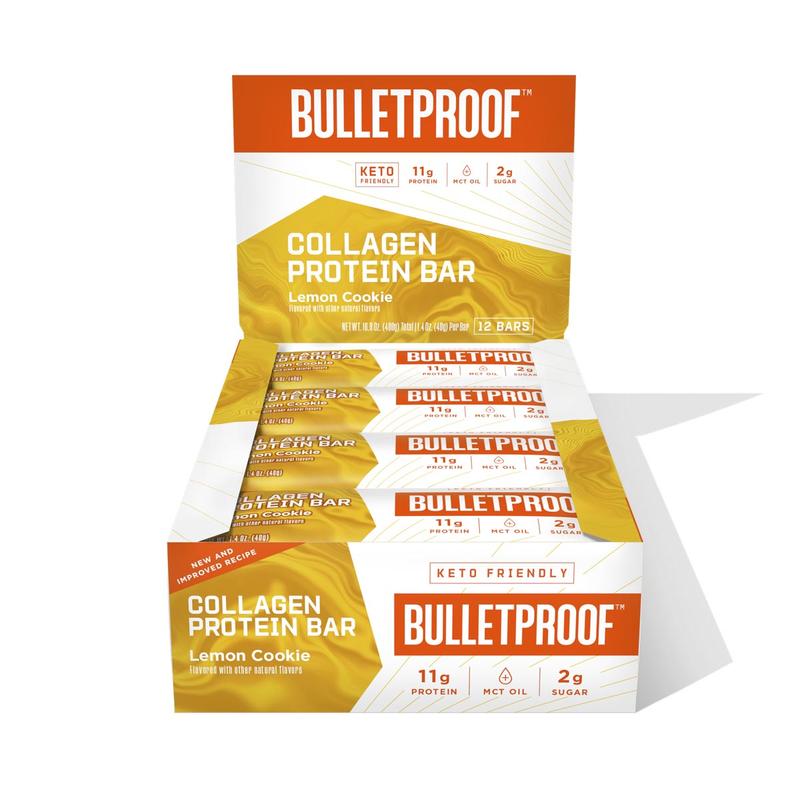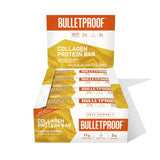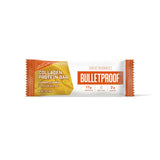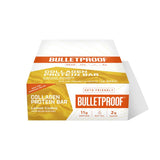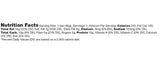 Lemon cookie collagen protein bar (12 bars)
---
SFr. 42.00
Sold out
---
Type: Functional Food
Vendor: Bulletproof
---
---
Description:
1 box of 12 Bars of Lemon cookies, collagen protein bars
Total net weight: 480 gm (16.8 Oz).  
Benefits:
11g of protein per bar
Quality fat from Brain Octane® oil and XCT® oil to keep you full and focused
Collagen from grass-fed cows
Gluten Free
Choose to eat real food that keeps you full and focused. Organic lemon oil gives these bars an indulgent lemon cookie flavor without the flour, sugar, or shortening. When life gives you lemons, you make a delicious collagen protein bar.
Made with Bulletproof™ Collagen protein from grass-fed cows. These bars have the same amino acids found in bone broth which are the building blocks of bone, joints, and skin. Plus, added Bulletproof Brain Octane® oil and XCT® oil to keep you performing with steady energy.
The ingredients are delicately processed at low temperature to preserve their natural flavors and to make sure you're getting the maximum nutrients in every bite.
Go get 'em.
Each Collagen Protein Bar contains:
12 grams of protein
14 grams of fat
2 grams of sugar
Ingredients:
Organic cashew butter, grass-fed collagen protein, chicory root fiber, Bulletproof XCT® oil powder (caprylic and capric acid triglycerides from highly refined coconut and/or palm kernel oil, tapioca dextrin, tapioca), organic cashews, Bulletproof Brain Octane®oil (caprylic acid triglycerides from highly refined coconut oil), organic coconut oil, lab-tested vanilla beans, sea salt, organic lemon oil, stevia.