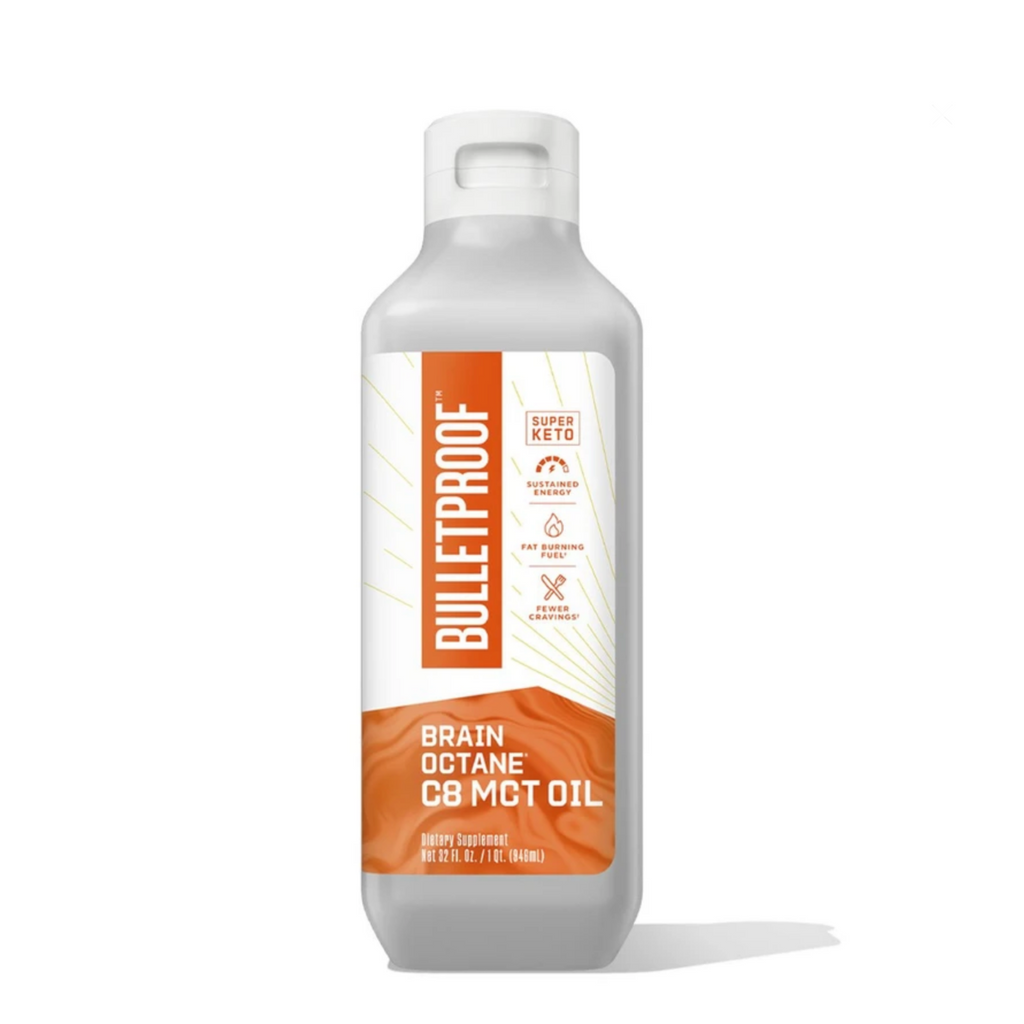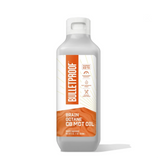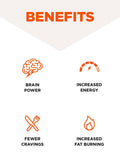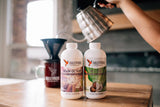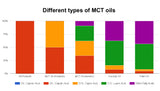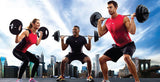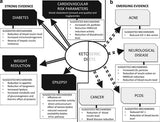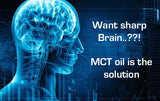 Brain octane oil, 946 ml
---
SFr. 68.00
Sold out
---
Type: Healthy Fats
Vendor: Bulletproof
---
---
Description:
Brain Octane Oil,  Pure C8 MCT Oil - 946 ml.    
Sourced purely from coconuts, Brain Octane C8 MCT Oil rapidly converts into brain-powering, fat-burning ketone energy. It helps control cravings and improves cognitive performance to keep you sharp. This C8 MCT oil is flavorless, so add it to smoothies, salad dressings, Bulletproof Coffee and more.
18x stronger than coconut oil. 

Pure Caprylic Acid (C8).  You would need 18 tablespoons of coconut oil to get just one tablespoon of Brain Octane.
Brain Octane Oil consist of Caprylic Acid (C8), which is MCT (medium-chain triglycerides) fatty acids, extracted from palm and coconut oil in a time consuming process, making it the most potent MCT currently on the market. Production done in triple steam distillation process  in a non-oxygen atmosphere to avoid lipid oxidation, completely chemical and solvent-free way.
Brain Octane Oil is completely tasteless and odorless – perfect for mixing with foods!
Brain Octane oil increase the body's production of Ketones, a byproduct created when fat is burned for energy, which can help reestablish and maintain normal brain function.
Read more in our Blog.  
Brain Octane oil provides the following benefits:
• Fast energy for the brain – converts into energy faster than other fats or oils
• Fuels a starved brain – this oil delivers much needed ketones to fuel a starved brain that can no longer efficiently metabolize glucose for energy
• Reduces brain fog – slaughters the gut yeast, candida, responsible for producing 180+ toxic chemicals in the blood stream
• Rebalancing of yeast in gut – brings candida into balance
• Does NOT increase blood cholesterol – metabolized differently than other types of fat
• Make meals more Bulletproof – Flavorless and easy to add into diet. Mix into any smoothie, soup, sushi, coffee or most recipes, for more intense mental activity
• Flavorless and odorless to add to any liquid or food
• Easy Storage – No refrigeration required and liquid at room temperature
This makes it the top choice for reaching peak brain performance all day, especially during demanding tasks or during Bulletproof® Intermittent Fasting. Upgraded Brain Octane also has potent anti-microbial effects that help to support healthy digestion and immune function.
Unique High Quality Processing
Most caprylic acid comes with an unpleasant goat-like smell and taste, but we use a unique, time consuming, proprietary process to reduce free fatty acids. Upgraded Brain Octane is completely tasteless and odorless – perfect for mixing with foods to bring out their flavors!
Upgraded Brain Octane comes from a combination of two sources, coconut and palm kernels. Because sustainability is Bulletproof, we source Upgraded Brain Octane from 100% sustainable coconut palms, and our palm kernel growers are working to achieve a completely sustainable, certified palm-farming model.

Suggested Use:
• Use Brain Octane to add to or replace other oils in your diet, but not replacing them completely.
• Start using Brain Octane 1 teaspoon at a time and increase slowly over several days. Use up to 1-3 tablespoons per day (too much Brain Octane Oil, especially if consumed on an empty stomach, can result in loose stools or a stomachache)
• The best way to maximize energy is to mix Brain Octane Oil with coffee, tea, smoothies, salad dressings, or other recipes.
• Brain Octane Oil is suitable for cooking below 160 C (320 F) temperature.
• Brain Octane is packaged in a BPA-free plastic bottle. It is GMO-free, aflatoxin-free, BSE/TSE-free, and melamine-free.
• If you have risk of kidney stones, consult with your physician before using this product.
Ingredients:
• Contains 8-carbon medium-chain triglycerides from coconut and/or palm kernel.
• It does not trigger the following allergies: celery, cereals containing gluten, crustaceans, eggs, fish, lupin, milk or its derivatives, mollusks, mustard, peanuts (including peanut oil), sesame seed or its derivatives, soybean or its derivatives, Sulfur Dioxide, tree nuts, wheat or its derivatives, and more. It is obsessively, highly purified. 
Brain octane oil for maximum cognitive function is a top choice for reaching peak brain performance all day.