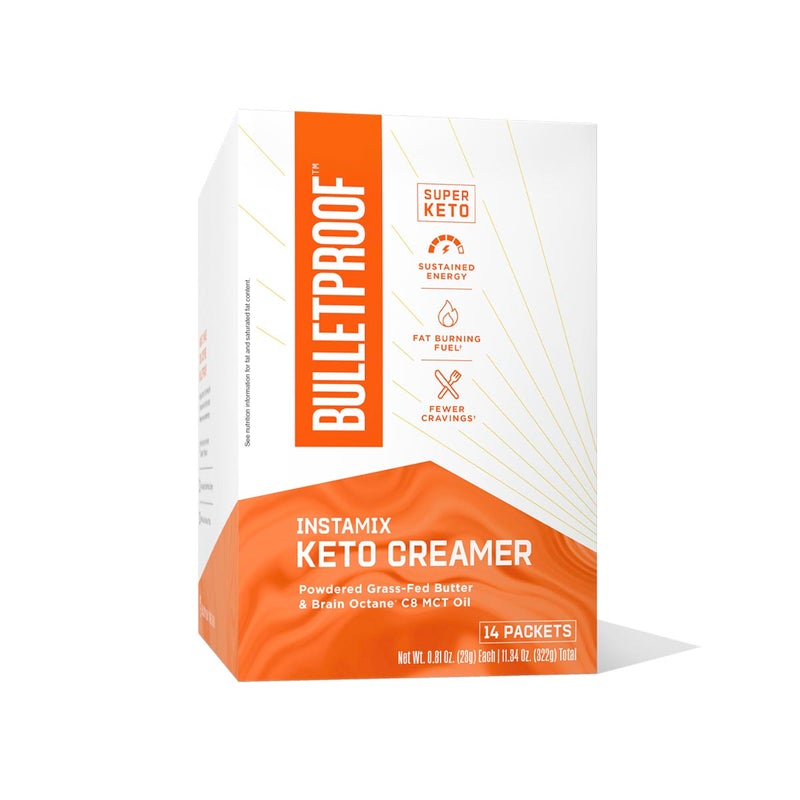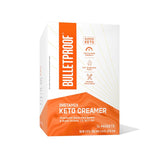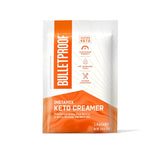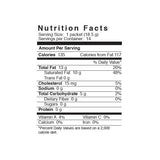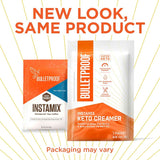 InstaMix coffee creamer
---
SFr. 35.00
Sold out
---
Type: Functional Food
Vendor: Bulletproof
---
---
Description:
High-performance coffee creamer. Instant, use-it-anywhere source of grass-fed butter and Brain Octane.
Description: 1 box of InstaMix™ contains 14 single-serve packets.
Net weight 259 gr (9.13 oz).   
Description:
Single serve packets instantly mix into freshly brewed coffee
Sugar free, all natural, non-GMO, gluten free 
NOTE: Coffee is not included.
Benefits: 
High performance powdered creamer to instantly make Bulletproof Coffee anywhere
Convenient source of Bulletproof fats to power your day
Quickly and easily get your Bulletproof fix – no blender or refrigeration required. 
More than just coffee creamer, Bulletproof® InstaMix provides sustained energy from quality fats to upgrade your morning and power your day. Combining Bulletproof Brain Octane Oil and butter from grass-fed cows in a convenient powder that quickly dissolves into Upgraded Coffee, InstaMix is your trusty travel companion keeping you Bulletproof wherever you go.
Unique fatty acids in Brain Octane, our most effective medium chain triglycerides found in the heart of the coconut, are quickly metabolized by the body into ketone energy. Butter from pasture-raised cows is not only tasty, it contains the important short-chain fat butyrate and is a good source of vitamin K2 that helps support cardiovascular health and bone maintenance.
If you are going to have coffee, it should make you feel good.
We know it's not always convenient to make Bulletproof Coffee with a blender and refrigerated butter. Your busy life calls for something more convenient, and InstaMix is the perfect solution. Designed as a quick fix for your mornings on the go. It is Bulletproof Creamer that upgrades your coffee and your day.
WHO SHOULD DRINK INSTAMIX?
If you want to:
Perform better
Have a quick and powerful breakfast solution
Stay Bulletproof on-the-go
Shave a few minutes off their morning Bulletproof routine
HOW SHOULD YOU DRINK INSTAMIX?
Tear open a packet of InstaMix and pour into 8 oz freshly brewed Upgraded Coffee. For best results, shake InstaMixand Upgraded Coffee in a sealed Travel Mug. Alternatively, stir until well mixed. Enjoy, and feel the power.
WHEN SHOULD YOU DRINK INSTAMIX?
Drink InstaMix first thing in the morning, or whenever you drink Bulletproof coffee.