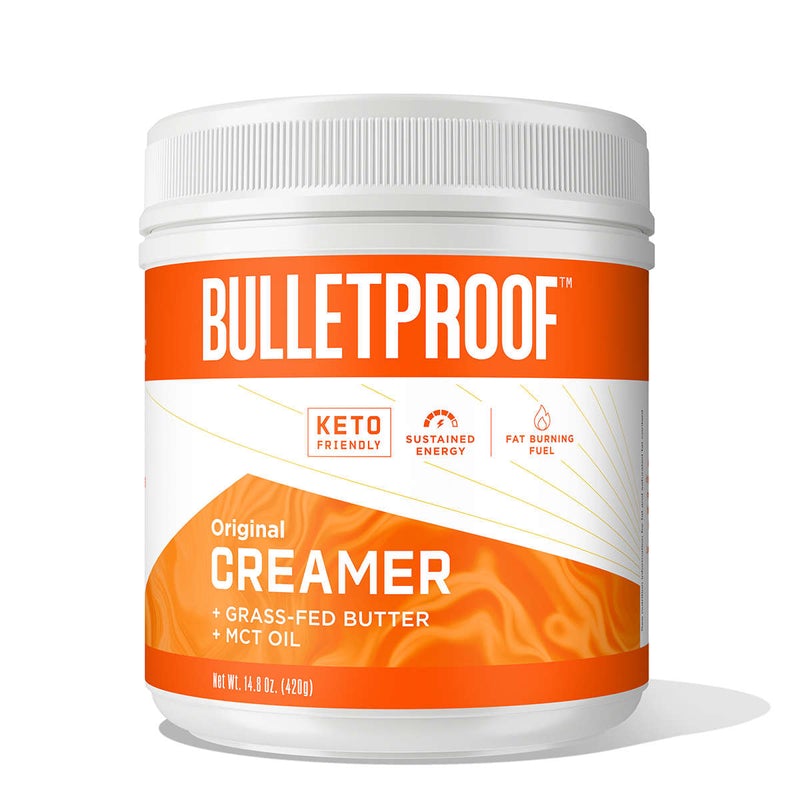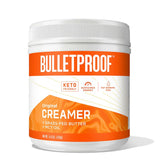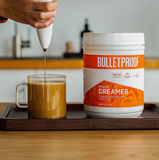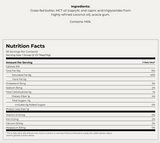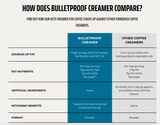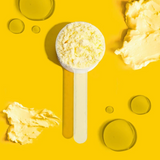 Creamer, 420 gm
---
SFr. 38.00
Sold out
---
Type: Functional Food
Vendor: Bulletproof
---
---
Description:
Butter your coffee and get more done with this better-for-you coffee creamer. Bulletproof Original Creamer is a keto coffee creamer made with grass-fed butter and MCT oil. When you combine these quality fats with coffee, you get Bulletproof Coffee: a rich, satisfying drink that kick-starts your day and keeps you going strong.
Some clumping is natural. Just stir to dissolve. 
BUTTER MAKES YOU BETTER
Grass-fed butter makes your coffee rich and creamy
MCT oil is sourced from pure coconuts
2g net carbs and 0g sugar*
Original flavor is smooth, creamy and rich.
MAKE YOUR COFFEE BULLETPROOF
Grass-fed butter and MCT oil work with coffee's natural caffeine to give you sustained energy
MCT oil powers your brain and body with fat-burning fuel
Grass-fed butter gives this butter coffee creamer high-quality fatty acids and nutrients
No sugar, artificial fillers or junk—only quality ingredients that power you up
Stock your kitchen with Original Creamer for a convenient way to add the ingredients needed to make your Bulletproof Coffee every morning.
HOW TO USE IT 
Brew 8 oz. of your favorite Bulletproof Coffee roast
Add one scoop of keto coffee creamer powder
Stir until dissolved.