Collagen Protein Gut Boost, 325 gm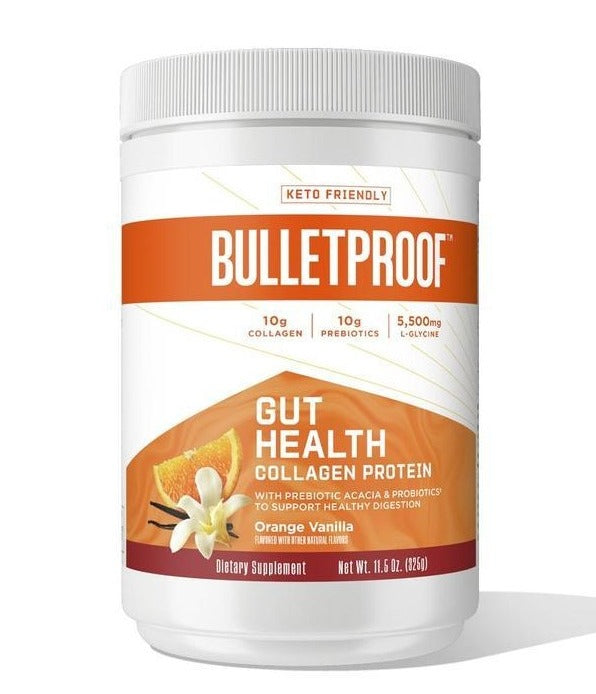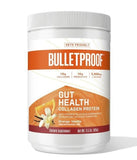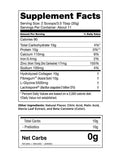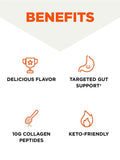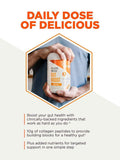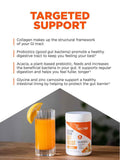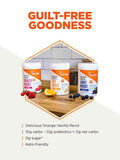 Collagen Protein Gut Boost, 325 gm
---
SFr. 37.00
Sold out
---
Type: Functional Food
Vendor: Bulletproof
---
---
Description:
The best-tasting collagen drink mix to support a healthy gut microbiome.†  Make your daily dose of collagen delicious, easy and more beneficial.
Orange Vanilla flavor
Targeted gut support
0g sugar*, 0 net carb
Mixes easily in water. 
DAILY DOSE OF DELICIOUS
Boost your gut health with clinically-backed ingredients that work as hard as you do†
10g of collagen peptides to provide building blocks for a healthy gut†
Plus added nutrients for targeted support in one simple step
TARGETED SUPPORT
Collagen makes up the structural framework of your GI tract
Probiotics (good gut bacteria) promote a healthy digestive tract to keep you feeling your best†
Acacia, a plant-based prebiotic, feeds and increases the beneficial bacteria in your gut. It supports regular digestion and helps you feel fuller, longer†
Glycine and zinc carnosine support a healthy intestinal lining by helping to protect the gut barrier

.