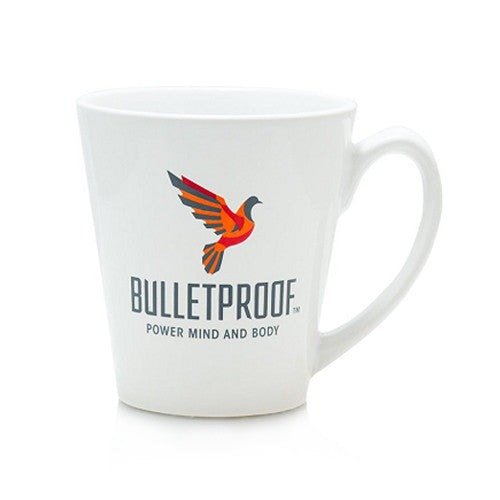 Coffee Mug
---
SFr. 15.00
---
Type: Super Food
Vendor: Bulletproof
---
---
Description:
Benefits/Features:
295 ml (10 oz) capacity, unlimited upgraded mornings
Built to perfection for sipping Bulletproof® Coffee and Upgraded Cacao Tea
High curved grip for easy grab-n-go handling
Just when you thought your mornings were supercharged, we bring you our first-ever Bulletproof Mug. Crafted for quality, our stylish ceramic Bulletproof Mug features our iconic logo for you to enjoy your Bulletproof® Coffee time and time again. The original Bulletproof Mug features an edgy taper design, a smooth wide rim, a steady base, and easy to grip handle. Upgrade your kitchen, or gift to a friend in need.